Program
Overview
Please find below an overview of the program. You may also download the program (pdf).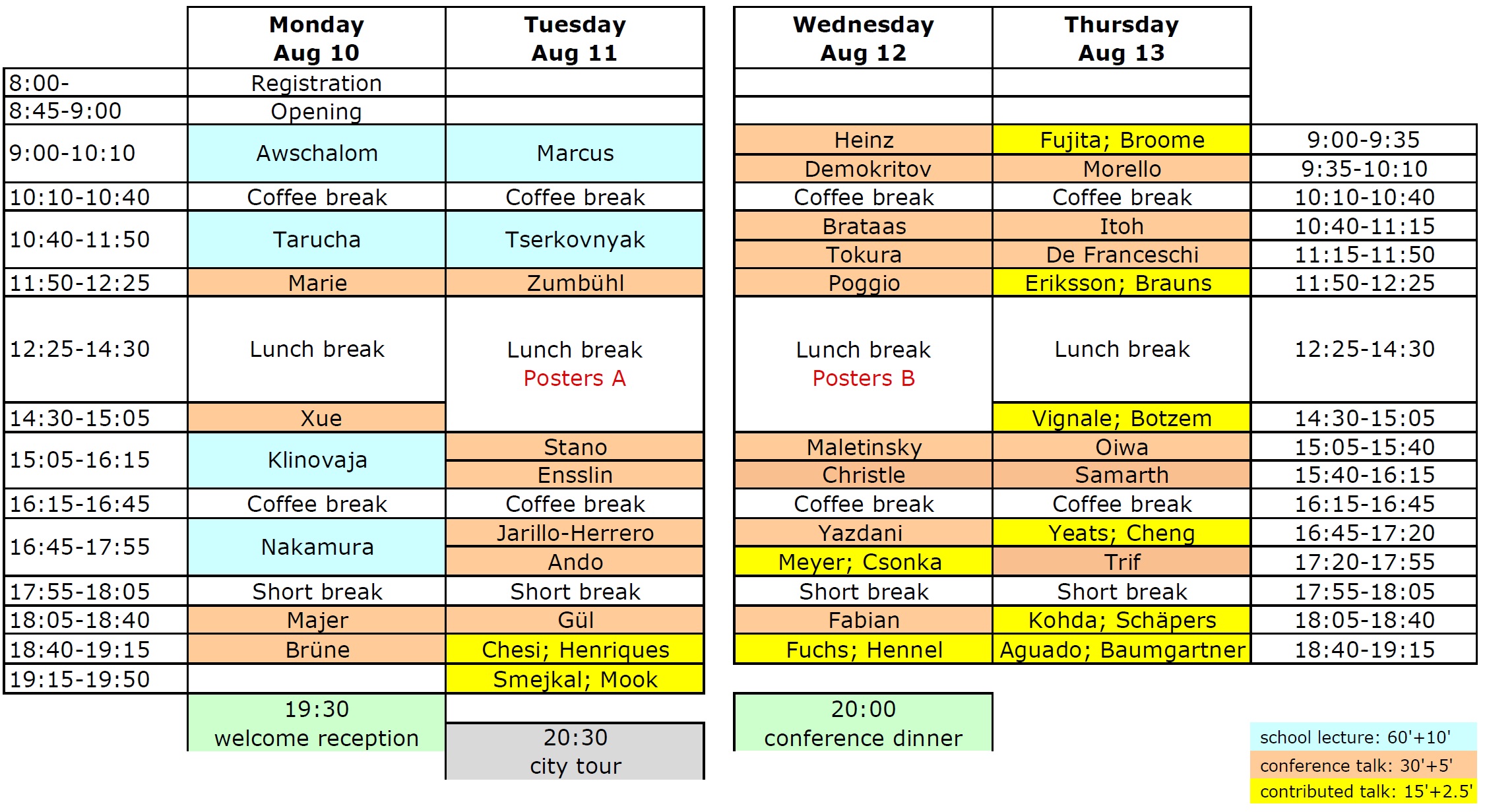 Information about Posters
Posters scheduled for the session "Posters A" ("Posters B") can be displayed in the Foyer throughout Monday and Tuesday (Wednesday and Thursday). The abstracts accepted for poster presentations are listed in the abstract book.